50 practitioners showcase noteworthy blended-learning tactics
February 23, 2018 | by Julia Freeland Fisher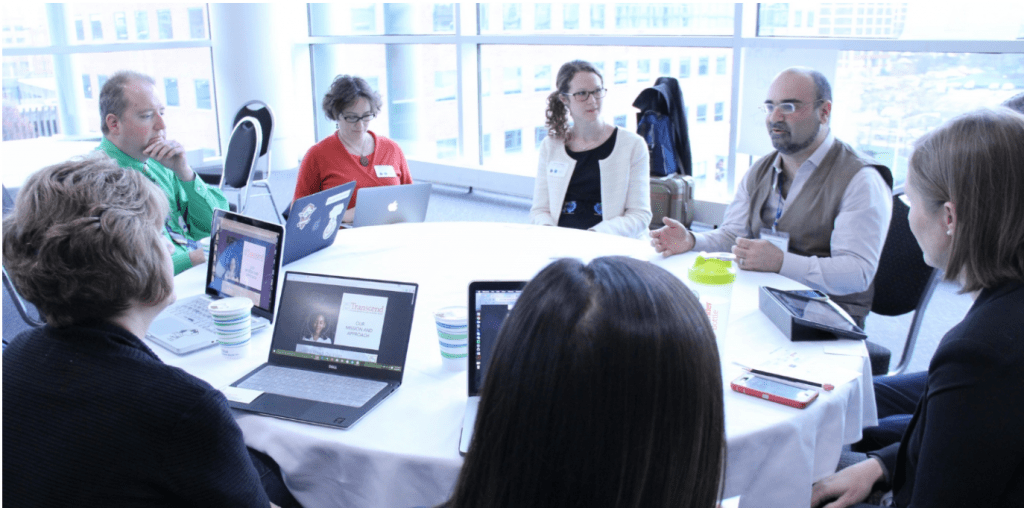 Blended and personalized learning practices are often in flux in classrooms, schools, and districts. Practitioners aren't just trying to learn the latest from peers, but to share and develop the tactics that can make learning more student-centered and equitable.
Enter our annual Blended and Personalized Learning Conference in Providence, Rhode Island. This year's conference offers the opportunity for educators, leaders, and innovators around the country to convene for three days of sharing, networking, and learning—to walk away with blended-learning strategies that are both inspiring and replicable.
The Highlander Institute, the Christensen Institute, and The Learning Accelerator have recruited over 50 practitioners to showcase the best classroom, school, and district practices from across the nation at the BPLC18, from Thursday, April 5 to Saturday, April 7. Our conference program includes three strands of information—one for district leaders, one for principals, and one for classroom teachers.

If you missed last year's event, we summarized the most impactful conversations in a report, From maverick to mainstream: Takeaways from the 2017 Blended and Personalized Learning Conference. Among the trending topics from expert practitioners at the conference were:
Modifying models to foster relationships and collaboration
Developing competency-based learning models over time and trials
Steps to bolster student agency
Expanding our views on culturally-relevant learning opportunities
Leveraging edtech to solve problems of practice
Fresh approaches to blended and personalized professional development
Scaling best practices with attention to unique, local conditions
Interested in joining us this April? Register to attend at blendedlearningconference.com. But act fast—this conference has sold out in each of the past three years!
For additional insights from previous BPLCs, check out From the frontlines: Takeways from the 2016 Blended and Personalized Learning Conference, which includes practical tips from expert implementers for managing change and innovation in schools.