A Case for Real Cupcakes and Real Connections at BPLC19
February 26, 2019 | by Laura Jackson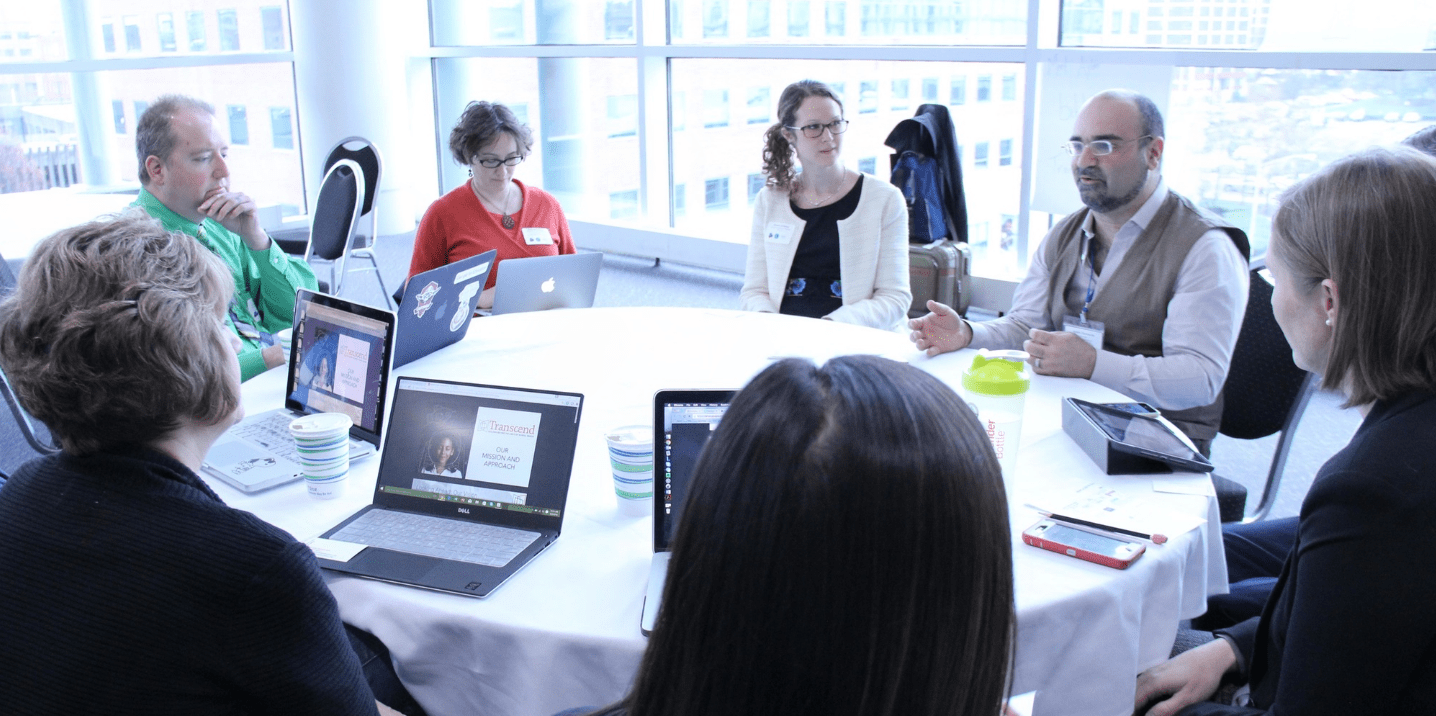 My three-year-old loves his iPad. He implores me to take it down from the high shelf where it's stored with the desperate thirst of a man who's been wandering the desert. It's one of the few carrots I can use to compel him to do the things three-year-olds are loathe to do: put on shoes; put on a coat; put on pants that don't have an elastic waist (I get that one).
I don't feel too guilty about this because there are some excellent educational apps out there: he is thrilled by Elmo's tireless repetition of letter sounds and getting instant feedback on the accuracy of his counting. But there are also apps he begs for that are heavy on the engagement and light on the learning. For example, did you know there is an app that lets you make virtual cupcakes? This is where I draw the line. The iPad has its role in our house, but enabling fake cupcake baking ain't it. I want him to measure ingredients, mix and pour, press his nose up to the warm oven window. There is no virtual substitute for this.
A tangible experience for blended learning advocates
When it comes to blended learning you don't need me to extol the merits; I am preaching to the proverbial choir here. After all, you are dialed into the Blended Learning Universe (BLU), a place where you can advance your knowledge of blended- and personalized-learning strategies and connect with exceptional educators from all over the world, all from the comfort of your desk or couch.
But, like baking cupcakes, there are some things that just can't be sufficiently experienced online. That's one reason why Highlander Institute and The Learning Accelerator host the annual Blended & Personalized Learning Conference each year in Providence, Rhode Island. There is something visceral about being in the same room with 1,000 educators who are all trying to accomplish the same thing: to create a more personalized, engaging, and meaningful education for our students.
When you gather in the same space with others, you can have experiences that can't be replicated online:
Listen in on group problem solving among students in a blended classroom simulation.

See the flicker of excitement in a colleague's eyes as she tinkers with robots in our EdUnderground.

Laugh and brainstorm with coworkers who you never have enough time to talk to during the school day.

Sit down and get one-on-one support with your specific problem of practice with one of Highlander's experienced

Fuse Fellows

in our Practice Playground.

Feel the electric giddiness of talking shop and catching up with friends new and old at the Welcome Party (hosted this year at

Free Play

, where you can relive your teenage arcade dreams).
We have squeezed high-quality programming into every nook and cranny of the three-day conference. It begins at noon on Thursday, April 4th with open houses at partner organizations all over the city of Providence. Conference attendees are invited downtown to visit and learn about many of the non-profits, schools, and community organizations that contribute to the personalized-learning ecosystem in Rhode Island, including the RI Museum of Science and Art, New Urban Arts, the Providence Public Library, EduLeaders of Color RI, and more. That afternoon, we'll host the EdtechRI Pitchfest at the beautiful Pavilion at Grace, where edtech startups will pitch their products and seek feedback from educators in the hopes of qualifying for Saturday's Shark Tank grand prize.  
On Friday, participants can choose one of five full-day workshops. Options include site visits to seven different Rhode Island schools, the Acceleration through Networks track for advanced practitioners, a Culturally Responsive Curriculum design day, an introduction to the Pathways to Personalization framework for school change, and a spotlight on the Providence Public School District, where district representatives will tell their story of becoming a learning organization and pivoting toward personalized learning.
The Saturday Symposium is the main event, with over 50 sessions facilitated by thoughtful practitioners from all over the country, three live classroom simulations, a vendor expo with dozens of curated edtech products, and more.
While the content is innovative, the format is decidedly old school: let's all get together in the same place at the same time to share what we know and what we're still trying to figure out. After all, it's really cool to meet one of your Twitter heroes in real life, but it's even cooler to grab a cup of coffee—or a cupcake—with that person and dive into a discussion of the issues that keep you both up at night. We think you'll agree that there is no substitute for these kinds of authentic connections and we hope you'll join us in April.
Find the BLU team at a table during the Saturday Symposium!
Laura Jackson is the Program Director  at the Highlander Institute in Providence, RI. Share your thoughts and insights with Laura by tweeting @l_jack2.