How a thoughtful blended design transformed classrooms and culture
July 1, 2016 | by Jenny White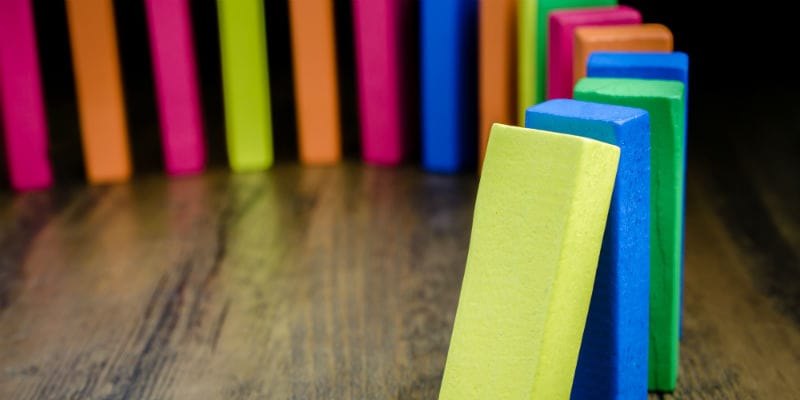 Back in 2011, Pleasant View Elementary School's classrooms had little technology and fairly static instructional models. "We didn't have wireless internet, let alone Smart Boards or 2:1 devices," Principal Gara Field said of her first year on the job. The urban preK–5 school in Providence, R.I., however, has since embarked on a tremendous transformation, ignited by the launch of blended-learning math classes. By the third year of implementing a math Station Rotation model, Field noted that teachers were seeing such remarkable growth in math scores that they began pursuing blended English language arts classes, too. In just five years, Field and her colleagues at Pleasant View have fully embraced blended learning and made a concerted shift in their instructional model toward student-centered learning. Last year, the school implemented a Flex model in 5th-grade math and English language arts classes that allowed students more flexibility in pacing. Blended learning has not only catalyzed student learning gains and improved test performance, but has also helped uplift the school's culture, climate, and community spirit. In our recent Blended Learning Universe (BLU) interview, Field attributed positive changes in the Pleasant View community to the fact that the school had created a blended-learning adoption process that would facilitate growth across four critical areas: resources, relevance, rigor, and—above all—relationships.
Resources
During her first year at the helm of the school, Field and her colleagues made a dedicated push for new funding streams for the financially-strapped school. "It started with a massive effort of writing grants and getting resources," Field said. Building upon the school's most valuable resources—its teachers—was also key. "[We were] making sure that professional development aligned with what the mission and vision would be for how to differentiate through blended learning."
To fellow school administrators looking to redesign instruction around blended learning, Field recommends setting a collaborative tone throughout the process and maximizing on staff experience and knowledge. She explained:
"This works best when you're not afraid to take risks and give up control. We always have this saying: have a dream, make a plan, do the work. You look at things from the balcony but get into the weeds at times, too. … I have to trust, just as teachers have to trust students."
Relevance
More engaging, interactive instructional models facilitated by blended learning have helped connect students' classwork to their individual interests. Last year, Pleasant View implemented a Flex model that uses Summit Basecamp's Personalized Learning Plan (PLP) program in 5th-grade math and English language arts classes. This new model includes 1:1 coaching sessions, goal-setting, student-directed learning time, and interdisciplinary projects. "What's happened in 5th grade is exactly what we've hoped would happen. We're building systems and structures that put kids in charge of their learning. They're becoming more independent, self-regulating young people with goals," Field said.
Field and her teachers have noticed a difference in students' attitudes toward learning—and even a rise in attendance—since using blended and personalized approaches to instruction. "We're in the middle of innovation and on the precipice of giving students and faculty what they deserve out of education; it's not something that should be done, it's something that kids should create," Field said.
Rigor
The Station Rotation model used in K–4 math and English language arts classes consists of three stations: direct instruction, independent learning, and collaborative learning. The model is centered on data-driven teaching; data on student performance and progress provides real-time insights on where students are excelling or struggling. "The teachers are taking so much more time, effort, planning and intentionality, in terms of what they're doing in the classroom," Field said. "They know the level where every kid is, they know where they are in terms of the Common Core."
Relationships
Field also described the strong relationships that have been forged within and beyond the school's walls throughout the process of blended design and implementation—relationships between teachers and students, teachers and administrators, staff and families, and the school and external partners.
First and foremost, Pleasant View's teachers can personalize learning because they really know their students well. "All of these teachers know the data on their students. But more importantly, the teachers know what their students are interested in and want to do in middle school, high school, and beyond," Field said. The Station Rotation model allows for targeted, small-group instruction and practice, while the Flex model allows for teacher-mentors to meet individually with students on a weekly basis to check in on learning progress and guide students in setting goals.
The school gained teacher buy-in, in part, by creating an open environment that encouraged teachers to work together and exchange ideas. "By the third year, teachers started saying, 'Why aren't we in each other's classrooms watching this?'" Field said, "So we created a professional learning walkthrough tool to share each other's pedagogy."
The school prioritizes bridging home and school to grow a community. As Field explained:
Family engagement here is so high. We have families in for Curiosity Cafes, titled "Food for thought about…" and the topics change every month from things like 'technology in the classroom' to 'reading and math games in the classroom'. Parents come to build relationships and knowledge.
Field also credits a lot of the strength of Pleasant View's blended-learning design to the valuable partners that have supported the school along the way. "The fact is we could never have done this without partnerships with Highlander [Institute], RIMA [Rhode Island Mayoral Academy], Facebook, and Summit," she added.
Pleasant View Elementary is profiled on the BLU:

Has blended learning made waves in your school or district? Tell your story in a BLU profile.